MARTIN FODDANU
architectural photographer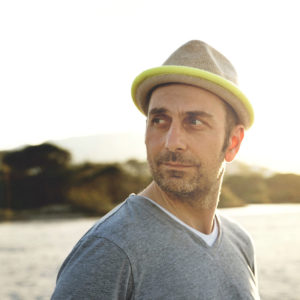 Martin Foddanu is a professional photographer, specialized in architecture photography. Through his dynamic visualization of futuristic architecture his photos have a high recognition value. Based in Hamburg, Germany, Martin travels around the world to create outstanding visuals for you.
"I have spent half my life dealing with architecture. Already during my studies of architecture my special passion were futuristic and dynamic designs.

Now as a photographer, I am fortunate to live in a time where many new architectural developments are emerging. Architecture is about to change. You can see it in many futuristic buildings all over the world. As a photographer, I have made it my task to visualize and document this change."
MerkenMerken
Martin Foddanu ist professioneller Architektur-Fotograf mit Sitz in Hamburg. Für seine Auftraggeber bereist er die Welt, um außergewöhnliche Aufnahmen anzufertigen. Durch seine dynamische Visualisierung von futuristischer Architektur haben seine Arbeiten einen hohen Wiedererkennungswert.
"Ich beschäftige mich schon mein halbes Leben mit Architektur. Schon während meines Architekturstudiums galt meine besondere Leidenschaft futuristischen und dynamischen Entwürfen.
Nun als Fotograf habe ich das Glück in einer Zeit zu leben, in der es architektonisch viele neue Entwicklungen gibt und neue Möglichkeiten entstehen. Die Architektur ist im Begriff sich zu verändern. Man kann es anhand der vielen futuristischen Bauwerke überall auf der Welt erkennen. Durch meine Arbeit als Architekturfotograf will ich diesen Wandel visualisieren und dokumentieren."